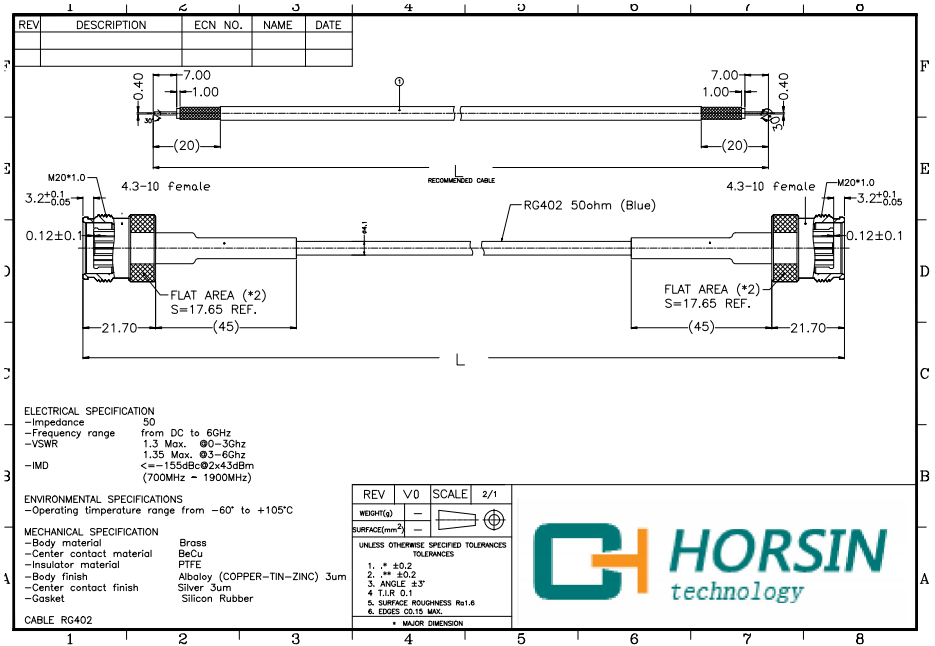 When you send the RFQ for RF coaxial cable assemblies, please have below information included in your inquiry: 
1).Types of the connectors : it is male or female? Straight angle or right angle? Or you can choose the RF connectors from our websites.
2).Type of coaxial cable: you can choose flexible cable, semi-flexible cable, semi-rigid cable or corrugated cable, Or specific cable type.
3). Length: the length means from the center of one end connector to the center of another end.
4). Other special requirement if you have.
You can contact us on skype or wetchat to know more . To better ask for quotation, you can email us at sales@horsin.cn. Our sales team will reply to you soon .
Horsin promises to provide our valuable customers with top quality and the most cost-effective products and good service.