RF coaxial connector applies to 5G project
5G is coming, including radio waves, optical fiber and small cellular . all of which will make 5G network equipment installation is faster, the transmission speed of 5G is about 20 times of 4G this means: industrial machinery and robot can remote control, full-length high-definition movie download speeds faster than you can read this sentence. 5G can be considered a "secret weapon" that will unleash its potential for driver cars without anyone, traffic control system and other applications rely on immediate response and data analysis. 5G is coming which makes 5G high-speed RF connector widely used. A new wave of RF connector applications has emerged. 5G coaxial connectors would be small, but many connectors are put together in base stations, RF connector and cable assembly fittings will form a network and become widely use.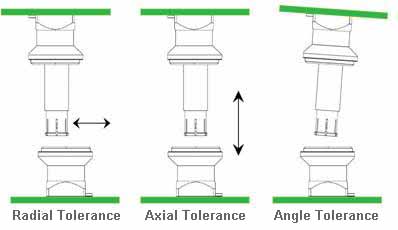 Recently, Horsin technology co,.ltd 's R&D team has focused on the development of RF board-to-board connectors. It has provided 5G connectors to an American telecommunication operator in batches and successfully applied to 5G antenna base stations. In the future, Horsin will develop new RF designs to provide RF solutions to more customers !