Heat Treatment Process for Becu of RF coaxial connector
The Becu parts of RF coaxial connector must be heat treated process to achieve reliability of connection. Different materials and different structures are also suitable for different occasions.
Before heat treatmen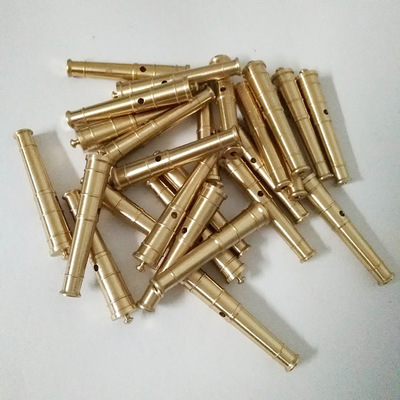 Beryllium bronze (Becu) is an extremely versatile precipitation hardening alloy. After solid solution and timely treatment, the strength can reach 1250-1500 MPA. The heat treatment characteristics are: good plasticity after treatment, and cold work deformation. However, after heat treatment, it has an excellent performance, and hardness and strength are also improved. It is commonly used in RF coaxail connector manufacture of contact springs, adapter or pin. The heat treatment method used varies depending on the state of supply of the parts.
(1) Before pressing process, the formed parts must be aged to improve strength. After quenching, a single supersaturated solid can be obtained, and the plasticity of the material is improved, which is favorable for cold stamping.
(2) For the final treatment of the quenched cold stamping, the beryllium bronze parts of RF coaxial connector can be transformed from a plastic state to a strengthened state (increased strength).
(3) For beryllium bronze parts that require cold stamping and do not require final strengthening treatment, the plasticity of the material can be improved by annealing, and a balanced structure is obtained.
After heat treatment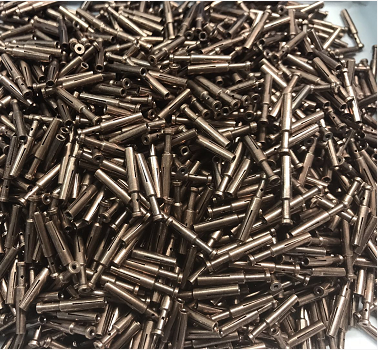 Horsin technology co,.ltd selects high-quality beryllium copper and brass for RF coaxial connector , and the production process has 3 QC testing to ensure that the incoming material quality is OK, and the customer's order is guaranteed to be completed smoothly. Welcome to contact with our sales team and get more information. pls contact with our sales team to know more : sales@horsin.cn