Manufacture Similar amphenol RF TNC connectors
RF TNC connector is the threaded version of BNC connector. The connector has 50 Ω impedance, 75 ohm, Frequency is from 0-11 GHz which will show best performance. It has better performance than BNC connector at microwave frequency. Amphenol RF TNC connectors is famous manufacture on RF connector. Horsin also manufacture similar Amphenol RF TNC connectors as custom design.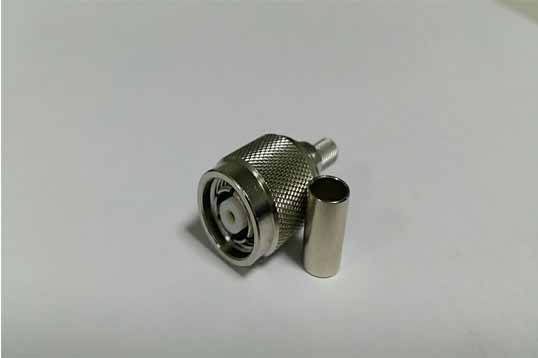 Amphenol RF TNC connectors is a 50 ohm impedance connector with 7/16-28 thread connector (similar in size with BNC connector but with better electrical characteristics). These connectors are mil-prf-39012 compliant and can be silver plated, nickel plated or Alloy plated. Which usually connecting flexible cables to semi-rigid cables.
Amphenol RF TNC connectors also have reverse TNC design (RP-TNC, known as RTNC), reverses the polarity of the interface. Reverse polarity TNC is also a common connector in Amphenol RF TNC connectors. Some customers often send the drawings of amphenol RF TNC connector, and let us design connector similar amphenol RF TNC connector according to drawings for customers choosing, It is not only save costs for customers, but also provide them with batter delivery date.
Similar Amphenol RF TNC connectors have a variety of flange sizes, 2 hole flange design, 4 hole flange design, with flange plate, with flange wiring design, and we can manufacture all series connector according to different installation requirements of various appearance. Any more information or inquiry , pl contact our sales team : sales@horsin.cn , you will get a soon reply !